Ted's Seasoned Sampler | 5x38 | Box of 25
Regular price

Sale price

$ 160.00
Aromatically seasoned with Premium Ingredients.
Ted's has created the ultimate seasoned 5x38 cigar sampler, bringing together 5 of our top 5x38 seasoned cigar brands into one box of 25 cigars.
Includes 5 each:
The Glen Cigar 5x38 (Single Malt Scotch Seasoned)
Rhum Cigar 5x38 (Aged Dark Rum Seasoned)
The Bourbon Cigar 5x38 (Bourbon Seasoned)
Dumante Cigar 5x38 (Pistachio Liqueur Seasoned)
Cigarro Agave 5x38 (Aged Tequila Seasoned)
Handmade in the Dominican Republic. Each cigar is hand-sealed in a glass tube. No humidification required - the perfect "go anywhere" cigar.
Personalization Available

Say it LOUD!


Looking for a unique and stylish way to project your brand or celebrate a special occasion? Look no further than ted's personalized cigar tubes. Make your cigar as special as the event you're celebrating.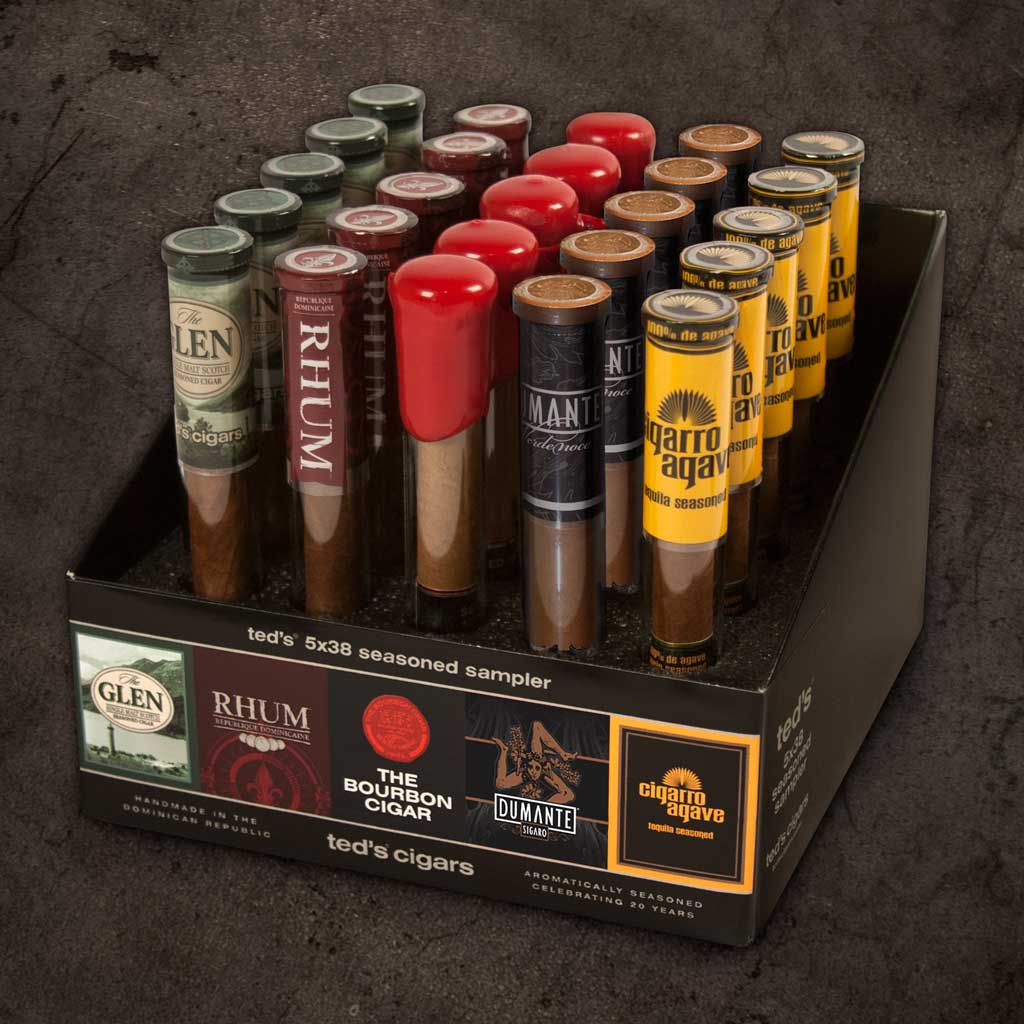 Why Ted's
Handmade in the dominican republic

100% made by hand in the Dominican Republic using only the finest tobaccos

Sealed in glass tubes, no humidor required

Ted's cigars sealed in glass tubes are the perfect "go anywhere cigar"

Celebrating over 25 years