The Bourbon Cigarillos by Ted's - 5pk
Regular price

Sale price

$ 99.00
Caution: the bourbon cigar is known to cause extreme satisfaction, joyous camaraderie, and an uncontrollable urge to raise a glass in celebration.

No matter how or where you drink your bourbon, straight from a snifter at a KY distillery or mixed with coke at the lake with your buddies, the bourbon cigar is the perfect mate.

THE DETAILS:
• Bourbon Seasoned
• Handmade in the Dominican Republic with 100% long-leaf tobaccos
• Size: 4 x 30
• Each tin contains 10 cigarillos

Personalization Available

Say it LOUD!


Looking for a unique and stylish way to project your brand or celebrate a special occasion? Look no further than ted's personalized cigar tubes. Make your cigar as special as the event you're celebrating.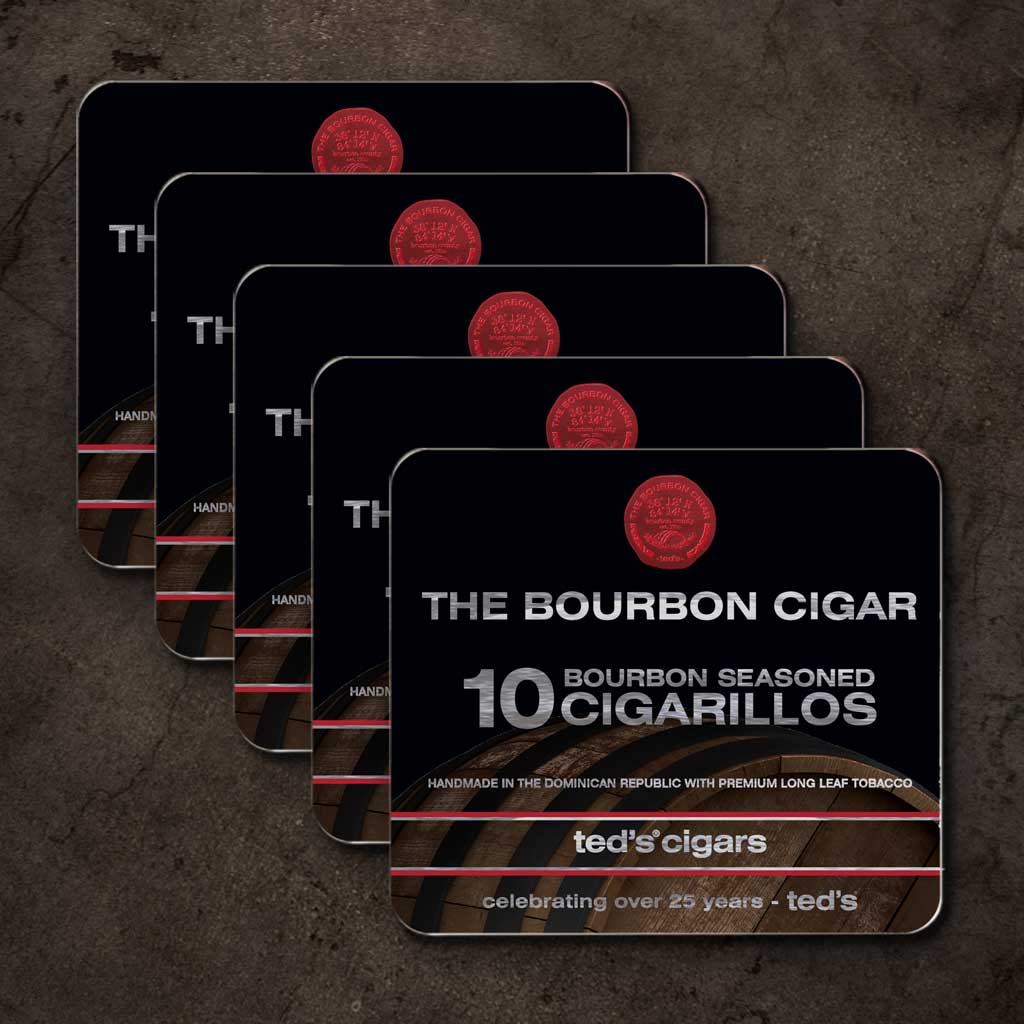 Why Ted's
Handmade in the dominican republic

100% made by hand in the Dominican Republic using only the finest tobaccos

Sealed in glass tubes, no humidor required

Ted's cigars sealed in glass tubes are the perfect "go anywhere cigar"

Celebrating over 25 years