The Bourbon Enthusiast Bundle
Regular price

$ 497.90

Sale price

$ 281.25
For those who just can't get enough of bourbon, the Bourbon Enthusiast Bundle is our most complete bundle, featuring a full box of 25 bourbon cigars and premium crystal glassware. Enjoy your bourbon cigar in the evening with a glass of your choice bourbon, or in the morning with our small-batch bourbon roasted coffee.
Contents:
1. Bourbon Cigar 6x50 Box of 25 ($200 Value) info
2. 2 Bags Bourbon Coffee Ground ($29.90 Value) info
3. Bourbon Cigar Ashtray ($29 Value) info
4. Bourbon Coffee Mug ($15 Value) info
5. Vertigo Triple Torch Flame ($14 Value) info
6. Xi2 Composite Cigar Cutter ($49 Value) info
7. Ted's Bourbon Cigar Crystal Rocks Set of 4 ($160 Value) info

Personalization Available

Say it LOUD!


Looking for a unique and stylish way to project your brand or celebrate a special occasion? Look no further than ted's personalized cigar tubes. Make your cigar as special as the event you're celebrating.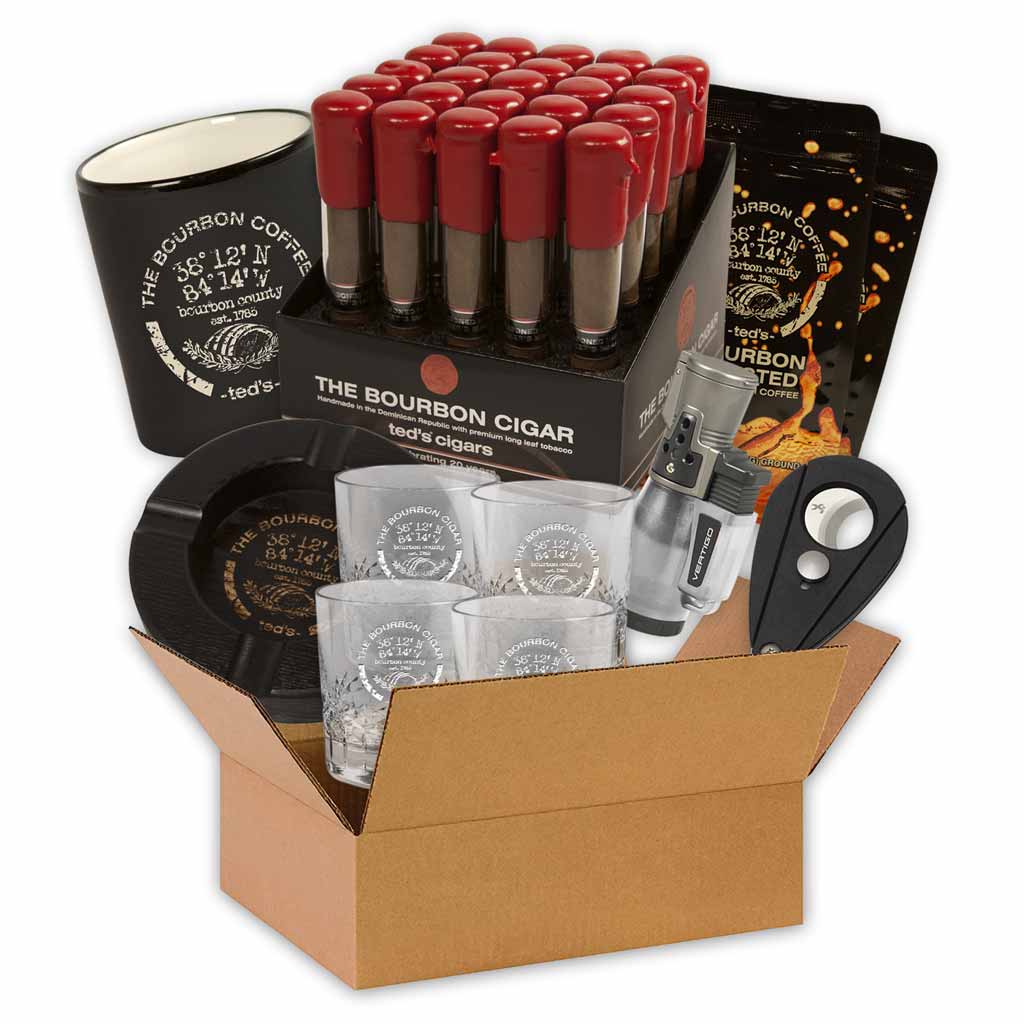 Why Ted's
Handmade in the dominican republic

100% made by hand in the Dominican Republic using only the finest tobaccos

Sealed in glass tubes, no humidor required

Ted's cigars sealed in glass tubes are the perfect "go anywhere cigar"

Celebrating over 25 years